AT BOBIKE WE TAKE SAFETY SERIOUSLY
It might not be the coolest thing to do, but you'll appreciate us for it.
Quality control, performance analysis, and safety tests are the most important parts of product development.
Of course, we comply with all legal requirements and meet the highest industry standards, but we don't stop there.
We have built our own modern quality control center with all the technology required to ensure that our products comply with the standards imposed by regulatory bodies. But when we test, we double the standard. It's how we roll. All our seats are approved by TÜV and feature the GS Mark.
Bobike safety seats are recognized with the EQTM label.
EQTM recognition was issued by the European Organization for Quality, which is one of the most reputable quality organizations in Europe. The process of obtaining EQTM was professionally managed and controlled by an EQTM Committee. EQTM could be obtained only for products of European origin, and manufactured by companies that are able to continually sustain the agreed quality.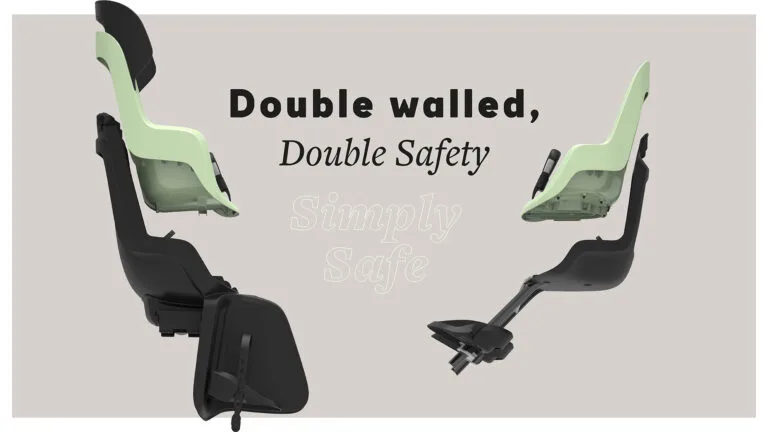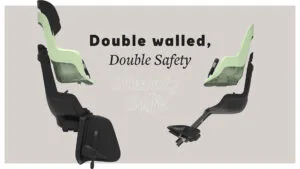 DOUBLE-WALLED – A BOBIKE UNIQUE EXCLUSIVE FEATURE
We know that your child's safety is your top priority when it comes to traveling by bike. That's why we at Bobike are dedicated to designing the safest and most comfortable bike seats for your little ones.
Our focus is always on the safety of the child that will be transported in the seat, which is why we offer several different models of safety seats. However, one feature that is present in every single Bobike model is the double-walled construction. This feature is unique and exclusive to Bobike and consists of two sturdy walls that provide the ultimate protection for your child.
The outer wall that is in contact with the child's back is slightly softer to ensure a comfortable ride, while the inner wall is more sturdy and rigid and is designed to create a void between the two walls and therefore the child. This means that if the seat gets impacted, it won't touch the child.
Don't just take our word for it.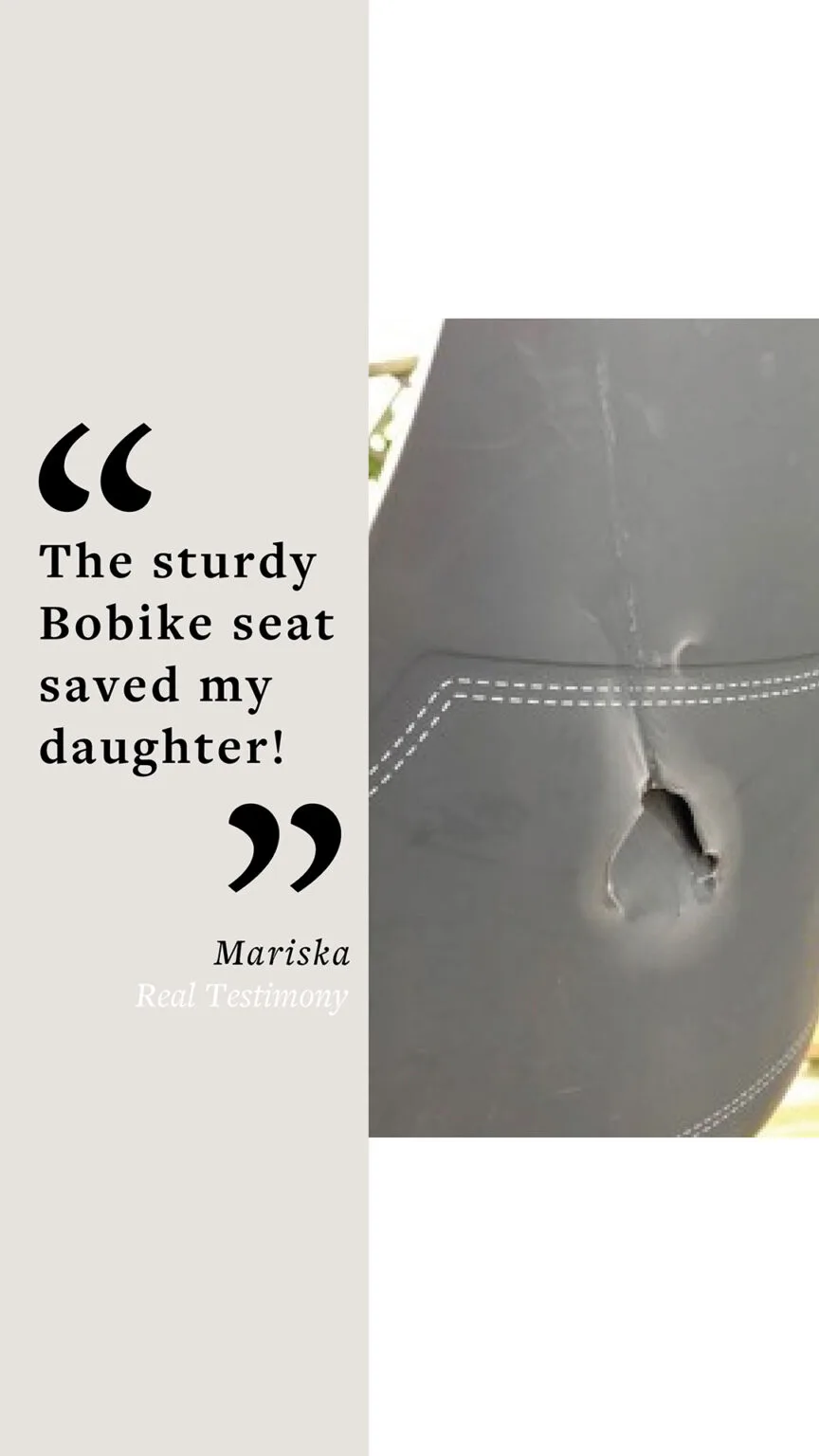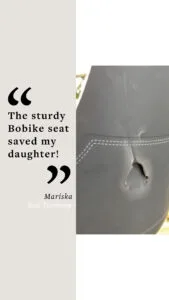 Mariska has testified to the importance of this Double-Walled safety feature.
"The sturdy Bobike seat saved my daughter," she told us.
"The seat protected her from the fence which drilled through the outer part of the seat but never touched my daughter.
The belts kept her in her seat instead of launching her, and because of the easy-release system at the top, I could quickly get my daughter out of the seat and push her onto dry land.
I am so grateful!"

We are proud to offer this level of safety and comfort for your child, and we hope that you now understand why we often talk about double-walled safety. If you care as much about your child's safety as we do, you only need to remember one thing: Bobike.
Choose Bobike for the ultimate peace of mind while biking with your child.