Exclusive® Maxi Plus Rear Seats
The perfect choice for families who love spending time outdoors and like to go on longer rides. With a Led reflector, soft colors, luxurious paddings and a surrounding and involving design the Exclusive is suitable for both luggage racks and bike frames. The rear seat comes with the EASY mounting system for swift installation and seamless transfer between bikes. 
Exclusive® Plus Maxi for Frame
Designed for frame bikes, this model is perfect for families who prioritize outdoor adventures and extended rides. Enriched with an LED reflector, gentle tones, lavish padding, and an engaging design, the seat also incorporates the Easy mounting system for quick installation and effortless transfers between bikes. Frame compatibility includes 28mm-40mm diameter round/oval frames and requires 80mm free height.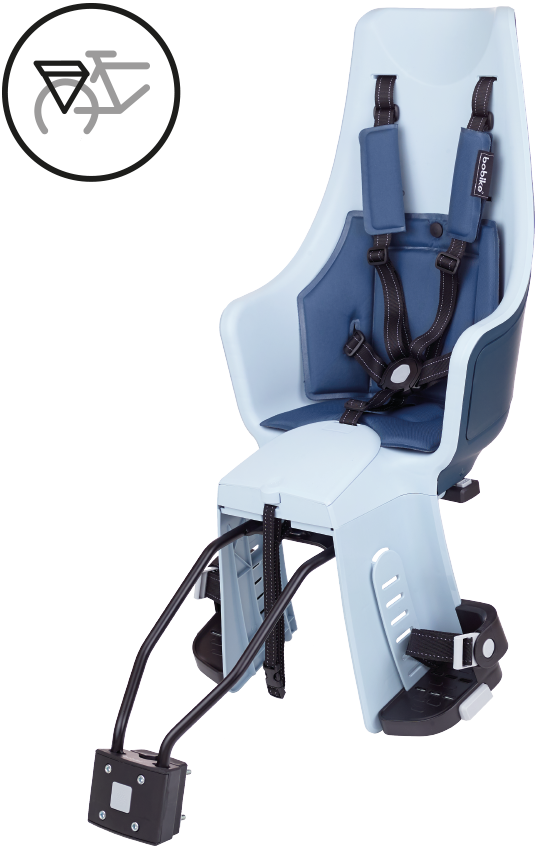 Exclusive® Plus Maxi for Carrier
Ideal for families valuing outdoor excursions and lengthy rides. Improved with an LED reflector, soft colors, luxurious cushioning, and an involving design. The seat includes the Easy mounting system, ensuring swift installation and seamless bike-to-bike transfers. This system can be attached to ISO 11243 compliant bicycle carriers, ranging in width from 120mm to 175mm, and tubes Ø10 - Ø16mm.