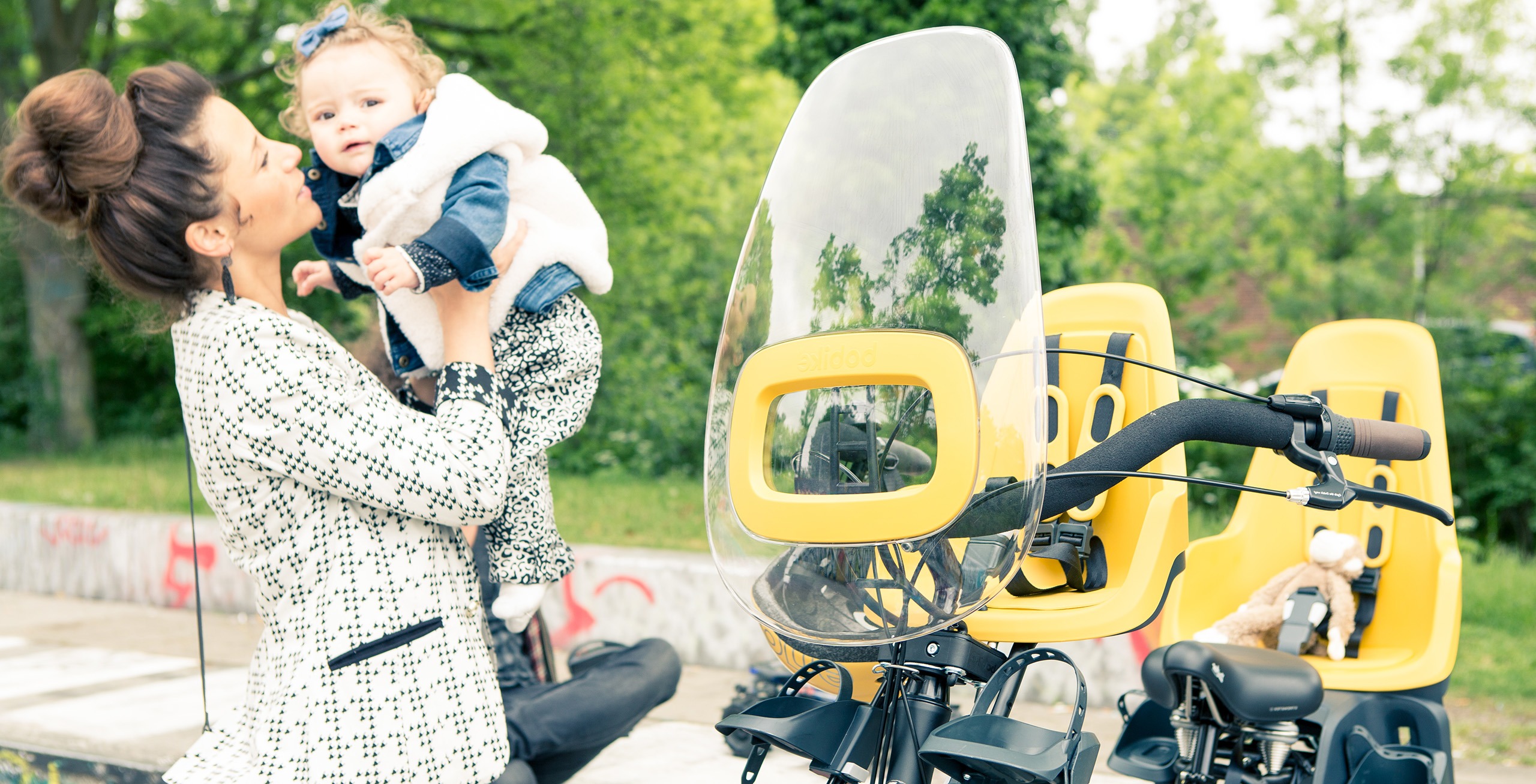 You love the city. Just like the Bobike One®.
You maneuver through the busy city life with ease. Surprising twists, obstacles, and new opportunities come your way. It does not scare you. The city gives you energy. Who says the city is no place for children? You prove them wrong. The Bobike One® lets you and your child(ren) explore the city by bike in a safe and unique way. On to the next urban adventure!
The Bobike One® is an entirely new child safety seat for the bike with a sleek and modern Dutch design. The double-walled design and the colorfast material also make it a very durable and extra-safe children's seat. Instead of a cushion, the Bobike One® features a comfortable seat of water-repellent material. The shoulder straps are soft and comfortable, and the footrests are easy to adjust without the use of any tools. The rear seat offers our Click & Go mounting system for quick installation and to easily place the seat on a different bike. Obviously, the One® meets all applicable safety standards for safety seats.
And the Bobike One® is available in seven fashionable colors. Choose One.
Features:
Unique double-walled seat for extra safety
Click & Go mounting system
Comfortable, water-resistant EVA padding
Soft and comfortable shoulder pads
Improved, sturdy Easy-Click buckle
Adjustable footrests, no tools needed
Also suitable for e-bike mounting
Dutch Design
Made in Europe
Check the One® Mini, One® Maxi EB-D and the One® Maxi 1P & EB-D.