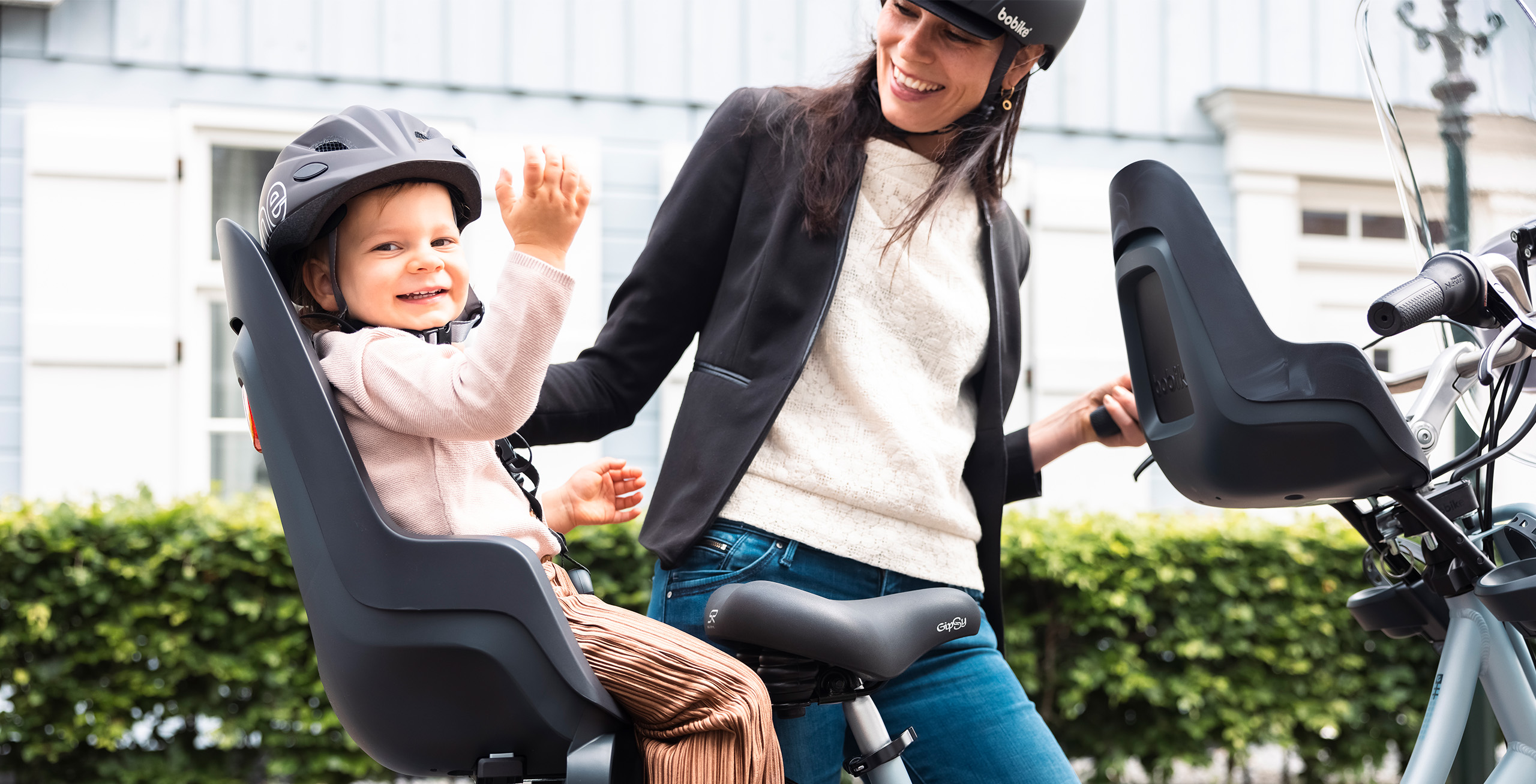 The new Bobike One® Mini and Maxi were awarded the GIO Award 2015 for Good Industrial Design.
With this award, the Bobike One® earned her spot in the select group of innovative products that got acknowledged by the jury.
The One®
The Bobike One® got introduced in the spring of 2015. The Bobike One® is an entirely new child safety seat for the bike with a sleek and modern Dutch design. The double-walled body wrapping design and the colorfast material also make it a very durable and extra safe children's seat. Instead of a cushion, the Bobike ONE features a comfortable, shock-absorbing seat of water-repellent EVA material. The shoulder straps are soft and colorful. And the footrests are easy to adjust without the use of any tools. The rear seat offers our Click & Go mounting system for quick installation and to easily place the seat on a different bike.
Obviously the One® meets all applicable safety standards for safety seats. And the Bobike One® is available in seven fashionable colors. Choose One.
The winning products are displayed in 'Klokgebouw' in Eindhoven as part of the Dutch Design week until 25 October.
Check the One® Mini, One® Maxi EB-D and the One® Maxi 1P & EB-D.